The story of how Butter got started and where the name came from:
Mills claims the name is an homage to Marlon Brando's famous scene in Last Tango in Paris--is the love child that was conceived after a few lethal frozen margaritas at Ludlow Street's El Sombrero. It was from there that the group stumbled into a nearby recording studio, where Cibo Matto was working on their single, "Know Your Chicken," with Simins and Lee. Mills, who happened to be dropping off the album's artwork, picked up a bass and joined in the melee. Somehow a DAT machine got turned on, and true to the saying, some of the best things are discovered by accident. The band consists of Yuka Honda and Miho Hatori of CiboMatto, Russell Simins of The Jon Spencer Blues Explosion, Rick Lee of Skeleton Key, and Mike Mills. All members are from NYC, mainly the village.
The band: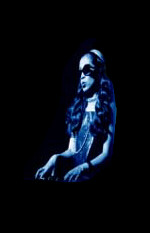 YUKA: Had previous expierience with many musicians being around downtown NY. She has recently been in sessions with Brooklyn Funk Essentials, Mark Anthony Tompson, Mark Ribot, and Dougie Bowne in a band called The Hope Is Muscle. She can still be found gigging w/ these musicians in NYC. She has been the keyboardist, sampler, and backup vocalist in Cibo Matto since 1994.....Yuka has lived in Ny for eight years or maybe 9 or 10 depending when the interview was done...She said she was Sagittarius for all you astrogical people! Ha!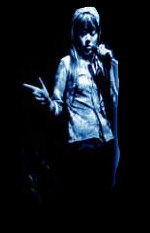 MIHO: Miho has been in many bands but the most steady was Kimodori, a Japanese rap group. Miho grew up in the Tokyo suburbs and once again for you astrology people, she is Aries! Hmm! With her accented english and screaming rants it is hard to not notice her voice and that is what makes her other band Cibo Matto special...and especially with Butter. As you go from Viva! La Woman to Butter..you can see a difference in the pitch and way of Miho's voice. Viva! is more of a love album. Though their lyrics seem like they are talking about food.....absolutely not, are they talking about food...but about love and life in general. Miho brings shreaks and shrills to Butter 08.....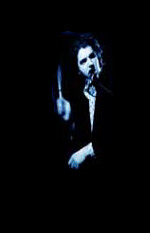 RUSSELL: Hmmm..what is there to say...he is a mad ass drummer...and i guess singer Ha! He has been in many bands including The Jon Spencer Blues Explosion....PUNK!!!...the band called Crunt...with the almighty Babe in toyland Kat Bjelland....Deadly Cupcake...that i only remember because of the kick ass name..and other I don't remember now! His singing can bring smoothness like in How Do I Relax! or can bring chills like in Degobrah! A screaming anthem to YODA!. His drumming can get so hard at times you just want to give love to those poor little drum babies but that sound is just so amazing that you don't have time to do it!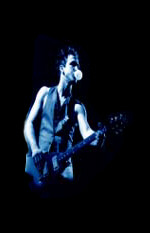 RICK: Well he is in the band Skeleton Key....He plays drums? I know that he plays drums don't worry.....But he really doesn't play the guitar like a normal person...he plays like a total freak (i love freaks) and I love the way he does it....If you listen to Butter Of 69 he just puts out sounds not chords...well atleast to me he does that.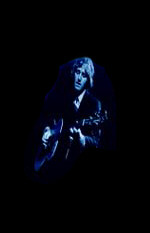 MIKE: First of all everyone say in interviews......"Just to let you know, this is not Mike Mills from R.E.M." Now if you ever thought that you are an asshole....thats all I can say. He is a graphics designer in the day and bass player by night. Suprisingly he is extremely good and strong on bass. His sounds on the album stick out just the way that it tastes really good and gives you a beat to rant and rave to. Now for his day job he does things like design albums and things like that. He did the Butter album design. I was suprised when I first got the CD that Grandroyal would put out such an imaginative, odd, different looking "case"..but then I found out that Mike did it..and I said Ohhh!...He has also done work with the amazing Buffalo Daughter...including the new EP "Socks, Drugs, and Rock and Roll".....

EVAN: Mister director----He has been rumored to be in the band..it sounds odd but hey....He goes on tour with them and he is YODA!!! If you know what I mean....and he also directed the Butter of 69 video....When I get with the band it will be the first question I ask.......

It's music to scream and jump and throw yourself around your room while listening to their album BUTTER.
---